TripEvents
Integrate booking with registration
What is important when planning an event?
Fewer fees
Time savings
Lower fares & rates
One vendor
Everything is online and easy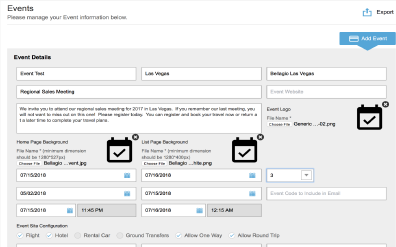 Configure a group site in minutes
Implement an easy combined registration and booking
solution that saves money and increases attendee
satisfaction.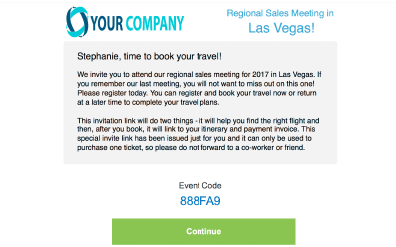 Integrate online booking with registration
Invite attendees to register and book travel under your
event policy with one invitation.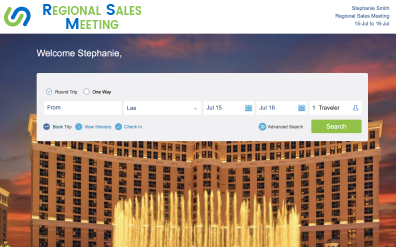 Book travel when registering for an event
Enable attendees to book their preferred flights with
policy and have your company pay the bill.
Key Product Features

Send custom
email invitations

Combine online
registration & booking

Track registrations
real-time

Invite selected
attendees only

View airports, dates
& shoulder stays

Access traveler arrival
& departure lists
Client Testimonial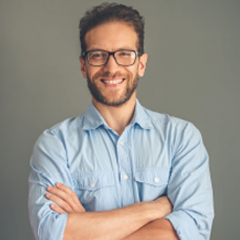 "TripEvents provided registration and air
booking as a combined package -
it couldn't have been easier."
Groups & Meetings Director