Carbon Neutrality
Book sustainable business travel
What is the status of carbon emissions in travel?
2.5%

Global
emissions
from
aviation

35%

Companies
with
sustainability
programs

69%

Travelers think
sustainable
travel is
important

73%

Millennials &
Gen Z are
willing to
pay more
Knowing your carbon footprint is important
Implement a company sustainability program
Make your travelers happy by giving them options
Evaluate air carbon emissions output annually
Impact demand and make a difference
Leverage carbon footprint data during travel booking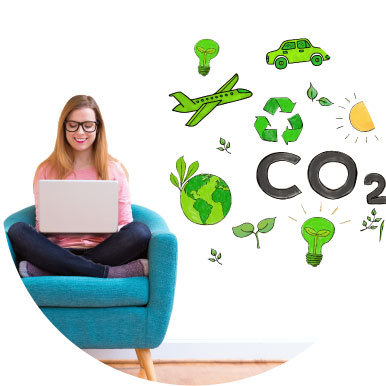 Make smarter travel decisions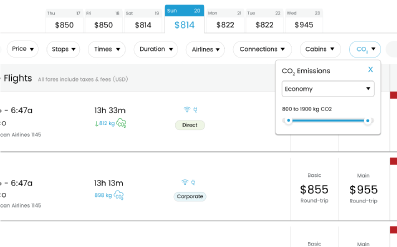 Organize flights by output levels
Budget your travel emissions output by sorting and filtering carbon levels by cabin class.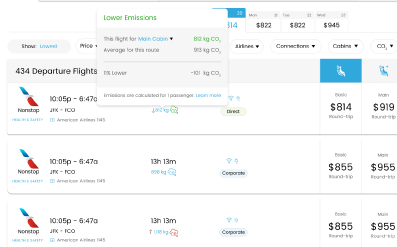 Evaluate all flight options
View the average carbon output per person, per flight for the requested travel market.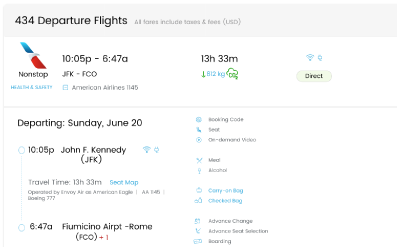 Book greener travel
Purchase a flight with the lowest carbon emissions output.
Key Emission Rate Considerations

Aircraft type

Seating & layout

Origin of flight

Peak travel times

Flight duration & distance

Speed & altitude
Client Testimonial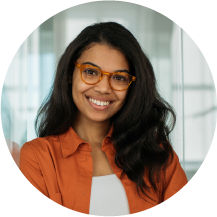 "I've always been concerned about my carbon footprint when I travel. With the carbon offsets feature from ITS, our travel manager can budget for better options. We can finally make a difference."
Business Traveler