Business travel just got TripEasy!
Easier than corporate, better than consumer
A booking engine your travelers want to use
Keep your travelers happy.

Book hotels near your office

Sync trip receipts with expenses

Access agent support 24/7

Manage all trips from the app

Access the lowest prices.

Apply corporate & agency discounts

View Smart/Hacker fares

Filter by cabin class Price Graph

Bundle air & hotel for greater savings

Increase policy compliance.

Omit specific rates from search results

Review company travel policies

View "Out of Policy" fare indicators

Reward travelers who book within policy

Connect with coworkers.

Share itinerary with friends

Chat in a group with coworkers

Find out where coworkers are traveling

Plan meetings, outings & ride shares

Ensure traveler safety.

View a real-time map of all travelers

Receive travel advisories & alerts

Check into your locations via the app

Access airline Health & Safety info

Book smarter travel.

View traveler-specific recommendations

Save more booking alternate airports

Auto-capture voids & cancellations

Auto-apply unused tickets or credits
A booking engine your travelers want to use
24/7 Reservations
Travel Audits & Approvals
Corporate Discounts
Guest Travel Booking
Account Management
Travel Spend Analysis
Duty of Care
Expense Reporting
User Experience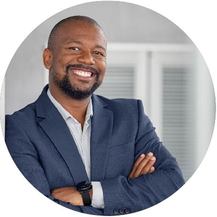 "TripEasy is the fastest and easiest tool to use for my business travel."
Travel Manager